The V-Series offers a range of highly flexible and most reliable solutions for vans and trucks. These superior temperature control units guarantee great efficiency and maximum load protection combined with advanced features, such as the user-friendly Direct Smart Reefer.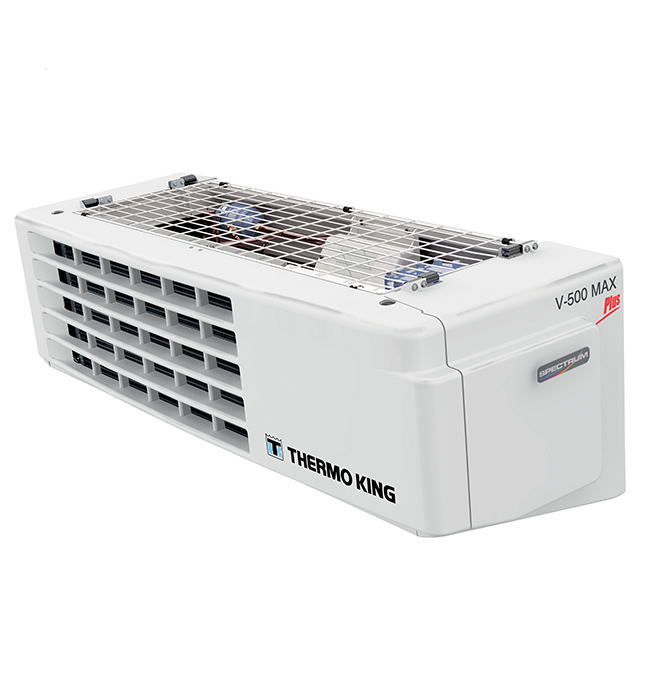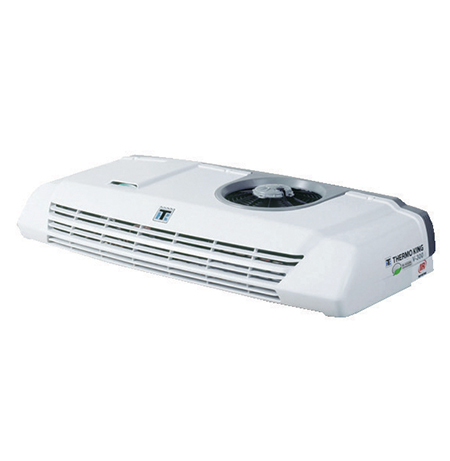 V-100,200 and 300 Series
Offers the optimal temperature control solution for trucks and vans. This complete range shares many common components and has many modular options to fulfil the requirements of every customer with many benefits.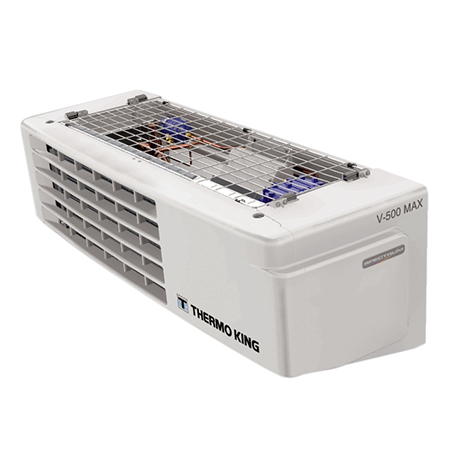 V-600 MAX Series
The V-600 MAX Series comprises two-piece split units designed for fresh, frozen and deep frozen applications on trucks. The V-600 MAX Series range delivers increased performance more efficiently. A more efficient evaporator and an all-aluminium condenser coil – also used in the V-500 MAX Series – brings significant life cycle benefits and create less environmental input. The V-600 MAX Series is equipped with the TM16 swash plate compressor for ease of installation and drive kits availability.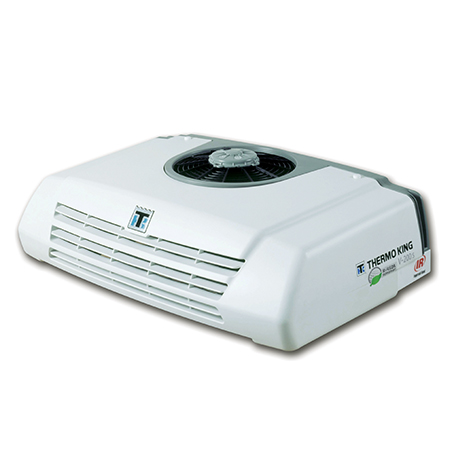 V-200s
This addition to the V-series range combines the compact size of the V-100 with the high cooling capacity of the V-200. The V-200s is ideally suited to roof-mount installations where size is critical, for example height limitations on delivery vehicles.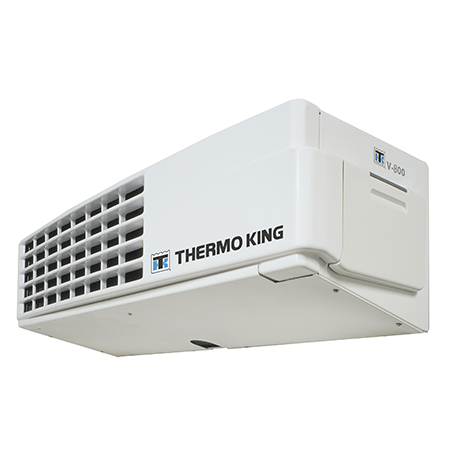 V-800 Series
The V-800 Series comprises two-piece split units designed for fresh, frozen and deep frozen applications on trucks. The road compressor is powered by the vehicle's engine and the electric stand-by compressor is powered by an electric motor. The V-800 Series is equipped with a new swash plate compressor and range of drive kits for ease of installation.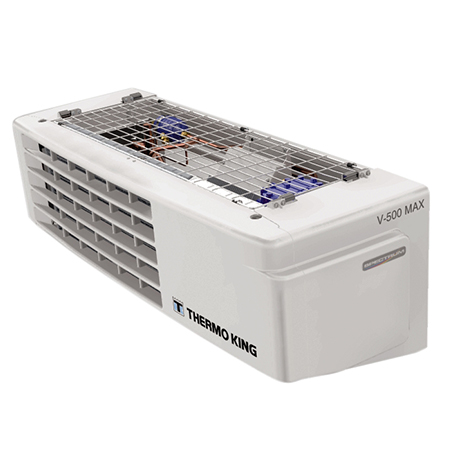 V-500 Series
Discover the V-500 Spectrum ES500 & ES100N; narrower evaporator means more flexibility. Ideal for home delivery applications which use very small compartments. No loss in total capacity compared to other V-500 Spectrum configurations.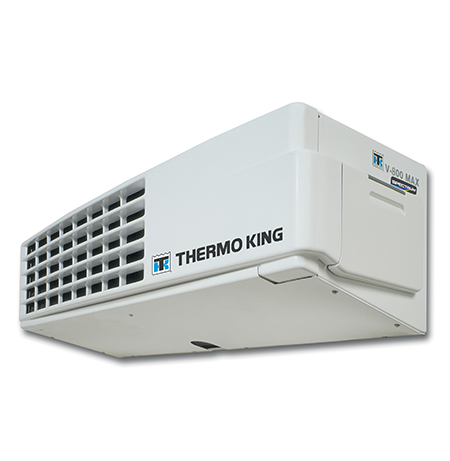 V-800 MAX Spectrum
This V-800 MAX Spectrum unit completes the Thermo King multi-temp application offering. It is the most powerful unit in the V-Series Spectrum platform and it is appropriate for trucks up to seven metres long. It offers a choice of three different evaporator configurations (ES400 + ES400, ES600 + 2 x ES150 and ES600 + ES150) to address a variety of customer applications and to meet the requirements of two big compartment boxes, be it transversal or longitudinal configurations alike.
V-1000 Series
The V-1000 uses a compressor exclusively developed for Thermo King which, when driven by the truck engine produces performance previously unattainable in units of this type. This makes it a competitive initial investment compared to diesel powered unit with equivalent performance. High cooling capacity and high airflow guarantee load protection under the most arduous conditions. Total costs of ownership are driven down by low maintenance costs and low fuel consumption.