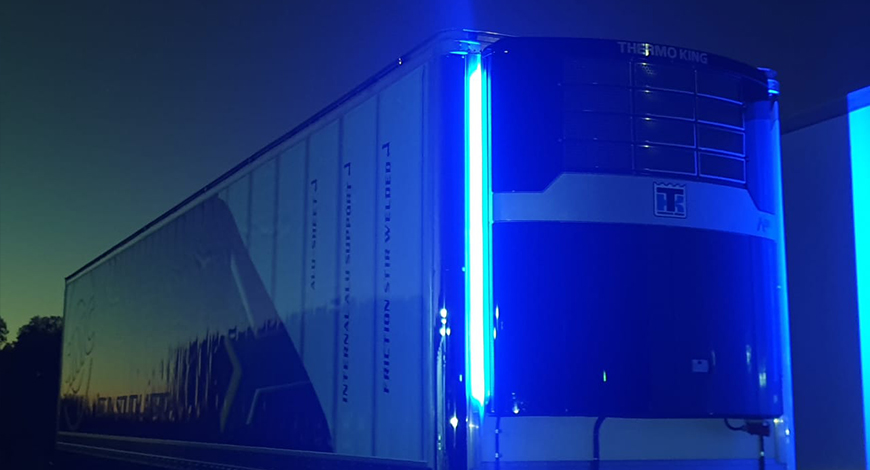 New Advancer A-500 for CIMC Featuring a S
leek Black Design
Trailer refrigeration technology has continued to grow over the past ninety-six years.
But every few years or so a company presents a new piece of equipment or technology that completely shifts the refrigeration industry into a new era.
Thermo King has done exactly that with their new A-series trailer refrigeration units.
These units have set the bar for future manufacturers and the bar is high. The  A-series boast a couple of phenomenal feats, such as being:
The most fuel-efficient units currently available on the market

The units with the highest cooling capacity on the market

The most eco-friendly units on the market

The quietest trailer refrigeration units on the market
These units are not only aimed at offering high fuel efficiency and cooling capacity but they also aim to be the refrigeration units with the lowest cost of ownership bringing maintenance TCO down by a tremendous 30%.
Grenco SA saw a widespread application for such efficient trailer refrigeration units in the Southern African market and decided to work with CIMC, installing one of their customised Advancer A-500 units in one of CIMC's truck trailer units.
CIMC is a leading manufacturer in South Africa, with an average of 270 refrigerated trailers being manufactured per annum.
Our aim is to market this custom unit to the south African market alongside CIMC.
What makes this A-500 unit stand out among the rest, is its sleek black aesthetic coupled with two large blue light panels that run vertically on either side of the unit.
These bars are meant to increase visibility aiding in driver and cargo safety during long hauls that have shifting weather conditions as well as challenging terrain.
We look forward to the feedback from CIMC with regards to how the Advancer A-500 performs as well as how the industry reacts to its power efficiency.