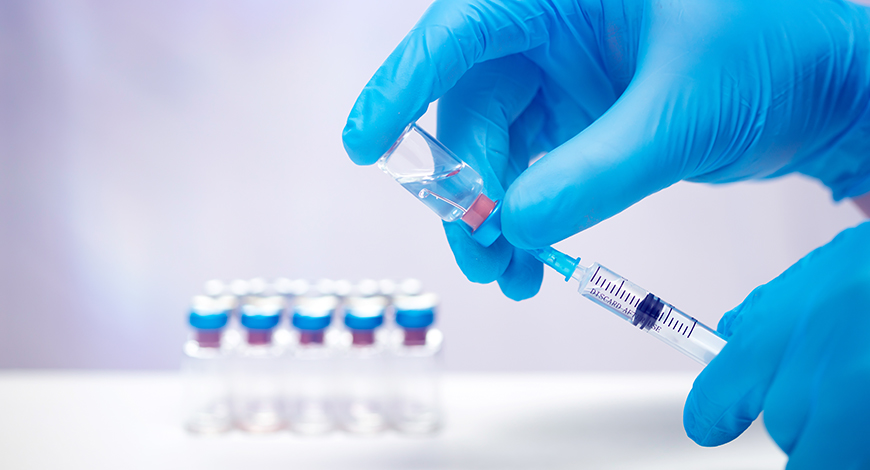 Meeting the challenge of global vaccine distribution
Meeting the challenge of global vaccine distribution in pharma cold chain
The pharma cold chain is a vital element in global healthcare, but it's an activity with little room for error – and therefore in need of the very best in transport refrigeration.
From polio to smallpox, vaccines have a long track record of saving millions of people from infectious diseases. To make this happen, the pharma cold chain has the mission of protecting the integrity of products from 'the factory to the vein'. It's a big ask.
Global Pharma in numbers
In addition, it should be noted that EU regulatory authorities introduced new rules in 2013 that require temperature-controlled transportation for around 80% of pharma product.
Keeping vaccines effective
Some of the most important vaccines are heat sensitive, and require custom transportation. Three core temperature ranges are used in pharma transport:
| | |
| --- | --- |
| Temperature range | % of pharma loads involved |
| 2°C – 8°C (refrigerated) | 31% |
| 20°C – 25°C (ambient) | 51% |
| 0°C – -150°C (frozen) | 17% |
32% of all vaccines should never be allowed to freeze[1]
Danger ahead: a lack of energy
The Global Alliance for Vaccines and Immunization estimates that only 10% of healthcare facilities in the world's poorest countries have a reliable electricity supply.
A sheer waste
Which explains why the World Health Organization estimates that more than 50% of vaccines may be wasted globally every year because of temperature control issues.
Complex distribution
The pharma cold chain extends from the manufacturer to the wholesaler, to the hospital or clinic, to the patient, to the vein. That's many hands packing, lifting, storing, hauling, and delivering (and many opportunities for human and machine error).
In search of the solution
Good Distribution Practice (GDP)
Refers to the regulatory guidelines governing the wholesale distribution of pharma products to ensure their quality and integrity is maintained throughout the supply chain.
The capabilities that matter:
Real-time visibility and remote monitoring – with the ability to control temperature set-point and load temperatures to keep loads in optimal condition during transit.
Pre-trip reports and scheduled pre-cooling – to ensure transport containers are ready for loading.
Detailed log of conditions during transport – to provide accountability for customers, and guarantee product integrity and on-time delivery.
Find your perfect remedy
Thermo King PharmaSolutions provide a range of equipment for temperature-controlled transportation – for trailer, truck, and vehicle-powered units.
Equipment that:
Is tested in line with GDP protocols
Cover ranges from +25°C to below -20°C
Work under extreme ambient conditions
Offer outstanding performance even with multiple door openings
Discover more at: https://europe.thermoking.com/tk-pharmasolutions/